Ondřej Smeykal's events
Australian Film Screening - Sweet Country - Prague
Australian Film Screening - Sweet Country
Wednesday 30 January - Kino Pilotu
Don't miss this special screening of the 'must-see' Australian film, Sweet Country, directed by one of Australia's outstanding contemporary directors, Warwick Thornton, recipient of the Camera d'Or at the 2009 Cannes Film Festival for his debut feature Samson and Delilah.

TICKETS: 130 CZK,110 CZK for students & seniors
Sweet Country is a stunning cinematic vision and soundscape set in the desert of the magnificent MacDonnell Ranges around Alice Springs in central Australia.
Inspired by real events, Sweet Country is a period western set in 1929 in the outback of the Northern Territory, Australia. When Aboriginal stockman Sam (Hamilton Morris) kills white station owner Harry March (Ewen Leslie) in self-defence, Sam and his wife Lizzie (Natassia Gorey-Furber) go on the run. They are pursued across the outback, through glorious but harsh desert country.
Sergeant Fletcher (Bryan Brown) leads the posse with the help of Aboriginal tracker Archie (Gibson John) and local landowners Fred Smith (Sam Neill) and Mick Kennedy (Thomas M. Wright). Fletcher is desperate to capture Sam and put him on trial for murder – but Sam is an expert bushman and he has little difficulty outlasting them.
https://www.facebook.com/events/279417499391257/
Prague - Teahouse DHARMASALA
Didgeridoo solo and gong...
You are welcome to come together and listen…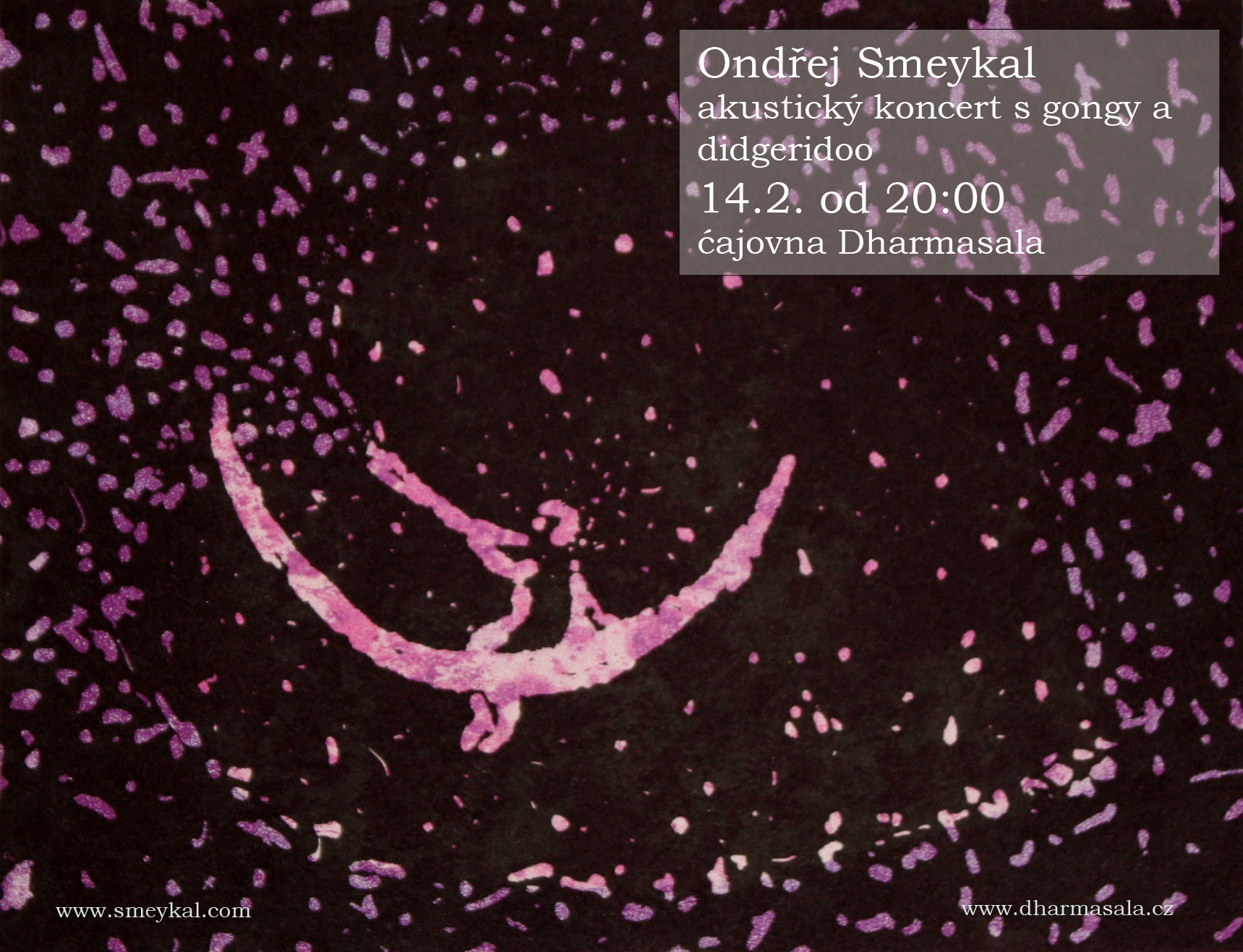 Prague - Klub Vnímej své tělo
...depth dive into the sound of didgeridoo and gong...