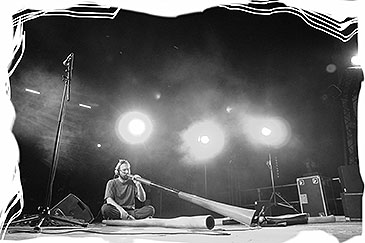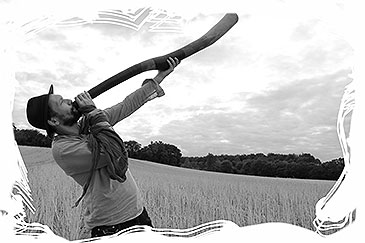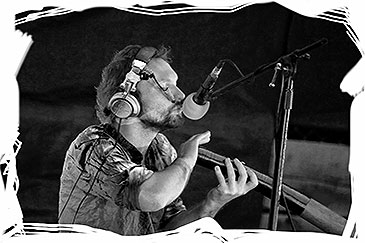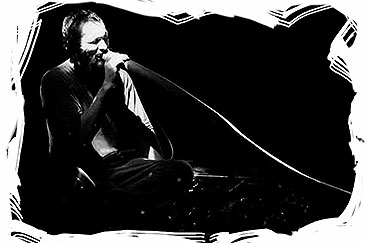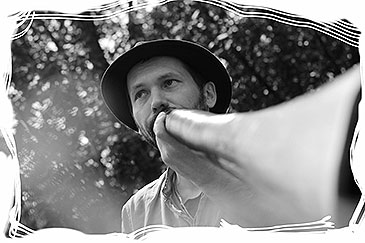 ONDŘEJ SMEYKAL
czech professional didgeridoo player
A one-man Didgeridoo orchestra is perhaps the best way of describing the extraordinary music of phenomenal Didgeridoo player Ondrej Smeykal. His highly original style of play is the result of a life completely devoted to his instrument. For well over a decade and with ever increasing intensity, Ondrej has been developing and redefining his own unique approach to the Didgeridoo. His predominant use of unusually long Didges and "extensions" of up to 4 metres in length, enable him to play incredibly deep tones and to produce a much wider range of sounds and overtones than are possible on regular didgeridoos. Each composition, or song, as he refers to it, is very different in style, ranging from break-beat and organic Didgeridoo techno, to trance, ambient and anywhere in between.

10th Juny 2018
Summer is here, almost like in Australia

...
Among all other creativity here is what we working on right now... For this hot season we are preparing special tour - Vyprava 2018/ Journey 2018... next
A few years took me to put a bit my web page back in shape...
Being touring a lot in these years, and being announcing actual gigs more thru fb, caused slowing down movements at EN website..soon I will place at EN section as well EN translation of all gigs activities even local ones...
Last years I had been much more active at supporting my local art scene, working with national opera house, theaters, supporting small local festivals and local artists... next
25th April 2018
UK tour of our great acoustic project
Sonic journey with world largest symphonic gong, magic navaho flute and
gentle didgeridoo.
Dont miss :-) it !! next
12th March 2018
Didgeridoo Immersion Retreat 2018
Legendary 3 Day Didgeridoo Immersion Retreat 2018, 17th May - 20th May
Staying at the beautiful Penquoit Centre, Pembrokeshire next
23rd January 2018
Attention
New solo CD of Ondřej Smeykal is here, after 4 years Ondrej felt ready to bring us new songs. CD is now globaly distributed as download thru CDbaby.com 
next
17th March 2016
Didges to buy
Update for anyone interested in buying an original eucalyptus didge from Australia: You can still buy some eucalyptus didges from my personal collection. They are instruments which I used in various periods or they were about to be used... you know. In any ways they are instruments either from traditional native craftsmen or nowadays Australian craftsmen. I will be pleased to respond to your questions. Cheers to the drone!
8th January 2015
And again we are heading towards the light....
Thanks to all of you who came to celebrate the Solstice with us.
Unill the last moment I had more or less reckoned you won't have the time... How pleasant is to be wrong sometimes! next
29th August 2014
New album ONENESS is here!
A fifty minute long dive into the depthsof the giant gongs of Bear Love and the didgeridoos of Ondrej Smeykal. next
Just two days remain until The Journey tour starts! For this year, Ondrej Smeykal and Bear Love are going to be accompanied by a special guest, an american Navaho Andrew Begay, a flute player and a craftsman. Certainly do not miss the new places we prepared but also the strong gong therapies and the workshop. You can find more info here
We are looking forward to see you.
7th July 2014
Individual gong sessions
The Journey tour is slowly approaching the Czech republic... Our extensive pilgrimage is going to have a few longer stops on a several places at which we are going to offer the individual gong sessions. next
24th March 2014
...back in Europe
In the memory, there seems like no difference between the original idea to go to Australia and the remembrance, that it already happened...like a colorful dream.... next
12th March 2014
Before the departure to Australia
Thanks to everyone who attended the Sunday's night dancing party. The venue was new to everyone. I liked it that much that after more than 3 hours playing set I decided to stay over night :) next