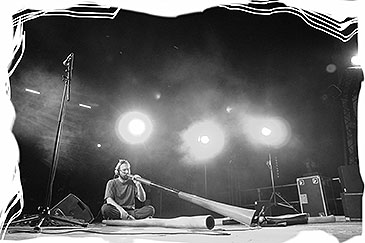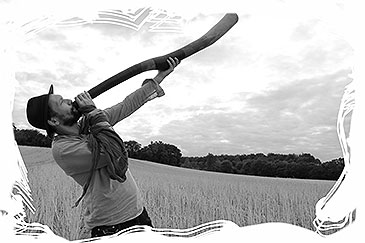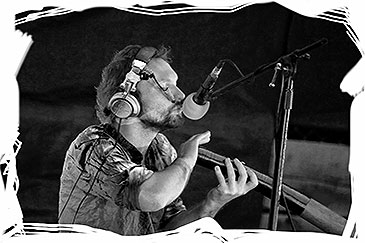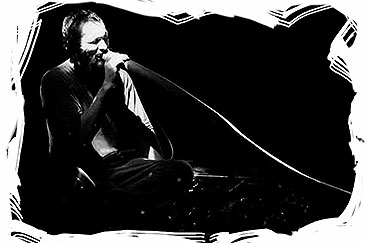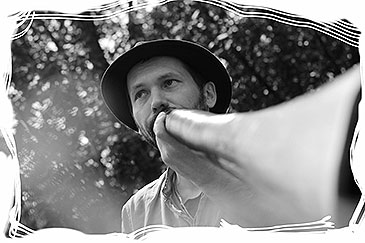 ONDŘEJ SMEYKAL
czech professional didgeridoo player
A one-man Didgeridoo orchestra is perhaps the best way of describing the extraordinary music of phenomenal Didgeridoo player Ondrej Smeykal. His highly original style of play is the result of a life completely devoted to his instrument. For well over a decade and with ever increasing intensity, Ondrej has been developing and redefining his own unique approach to the Didgeridoo. His predominant use of unusually long Didges and "extensions" of up to 4 metres in length, enable him to play incredibly deep tones and to produce a much wider range of sounds and overtones than are possible on regular didgeridoos. Each composition, or song, as he refers to it, is very different in style, ranging from break-beat and organic Didgeridoo techno, to trance, ambient and anywhere in between.

23rd March 2022
Hello all...
During covid restrictions, my cultural activities were a bit quiet... as you can see from number of postings...Mainly, I very enjoyed more personal time and as well, more time to go into deeper didgeridoo practicing, composing, and preparing number of new visual art projects, including book illustrations...next
8th April 2021
Lessons for all players,
interested to get some inspiration for composing song for didgeridoo. Lessons in EN and Spanish. More info: Yoco Pérez de Arce
23rd February 2021
Greetings from early spring 2021...
Finaly I decided to run classes and one to one workshops via internet. Anybody who is interested to get privat lesson or manage group for having masterclass, can start to contact me through webpage... I am wishing good time to all of us. Looking forward to share my experience. O.S.
5th November 2020
Small help from us but big effort to help nature in Australia...
Here is short report from Australia, proving that our donation was successfully used... This year a donation of $ 670 AUD was sent to support the project for collecting marine debris by the local Aboriginal team Dhimurru Rangers and school students of Nhulunbuy in (East) Arnhem Land in the Northern Territory... next
30th June 2020
New record featuring Ondrej Smeykal & Jaz Coleman - BLACK & RED
More than a decade has passed since Ondrej & Jaz began working together back in 2009 and now, finally, a product of this much anticipated collaboration has come to fruition in the form of a vinyl and download... next
5th June 2020
Jaz Coleman/Ondrej Smeykal - New project Black & Red...
Jaz Coleman proudly announces his new project Black & Red, a collaboration with Ondrej Smeykal. On Friday 26th June. Black & Red release their debut single 'On The Day The Earth Went Mad' across all digital platforms and as a limited edition numbered red vinyl 10" via Cadiz Music... next
22nd October 2019
14. and 15.12. Invitation to pre pre-solstice concert, news about guests...
With autumn well under way, allow me to invite you to my pre-solstice, Christmas concert featuring didgeridoo, gongs & various musical friends. Once again I will be looking forward to this gathering in the centre of Prague but this time in a new location, that being the historical hall of Novomestska radnice. This years event will feature a number of surprises... next
30th April 2019
The only show in Czech! First time will Yolngu songs vibrate in our land...
We warmly welcome all!!!
12.7. 21.00h - Bolfanek, (Klatovy direction, Southwest CZ). Larry Gurruwiwi and Malawurr... next
4th October 2019
Here is small, but warm invitation to my favorite concert place of this year ..

.
21. of December, at day of winter solstice, you are welcome to Betlem Chapel, at Prague. This time, every year , I organize concert for all friends to celebrate and enjoy special time. Time when year is closing down its darkest season and new cycle of Earth is coming up, closer to spring and lighter days... next
10th June 2018
Summer is here, almost like in Australia

...