Ondřej Smeykal's events
Jemnice u Tisové - Dancing evening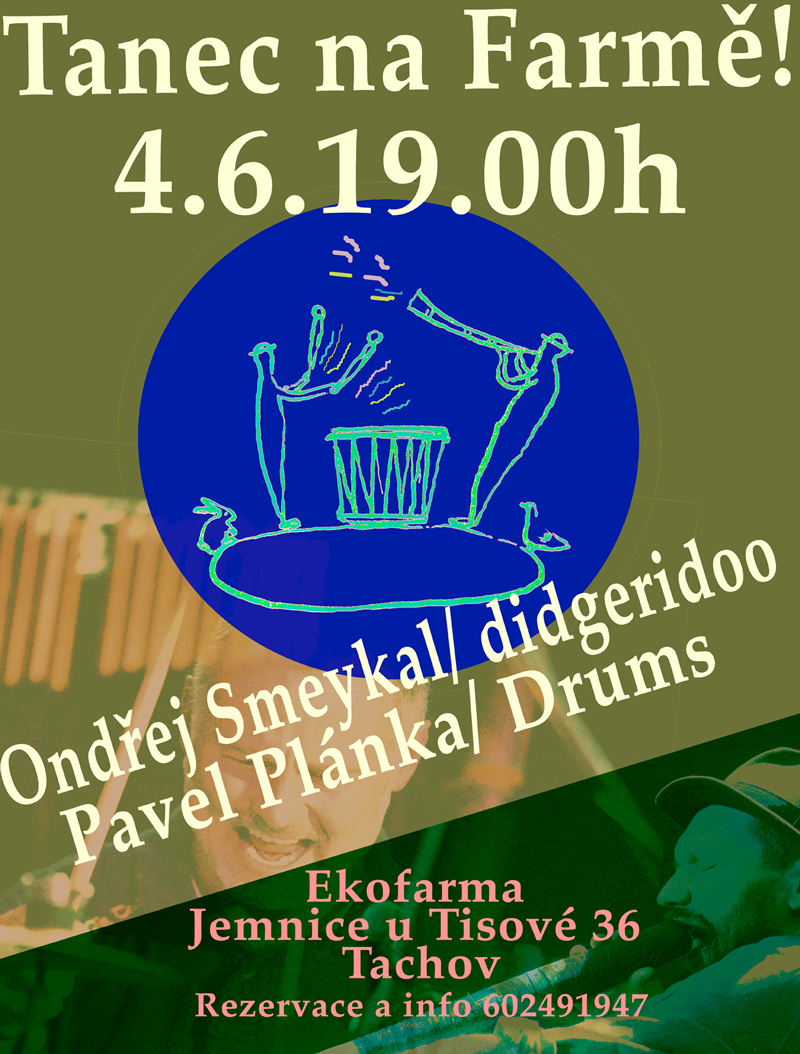 ...Didgeridoo and Drums...
Come and dance!
We look forward to you!
Reservation: 602 491 947
Prague - DAJÁNA Centrum
Ambient evening with Didgeridoo and Gongs.
Prague - Klub Vnímej své tělo
Meditative evening with Ondrej Smeykal and Didgeridoo
Prague - Punctum
Prague Psychodelic Festival
France - Nomadidge!
...new french amazing festival!!
Looking forward to perform...
Prague - Elektrodidgeridoo - Pub "Na hradbách"
Pavel Plánka - Drums
Ondřej Smeykal - Elektrodidgeridoo
Germany - Australienwochenende 2018
One of oldest european didge festival
Looking forward to teach and learn!
Lomeček u Domažlic - DUO Smeykal&Plánka
Elektrodidgeridoo and Drums + Projection
We invite you to a psychedelic summer didgeridoo evening in a flooded quarry!
THE JOURNEY 2018
We are preparing detailed information...