Photos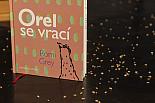 The OREL has returned. The book, which is a free continuation of Romi Gray's literary debut with the participation of my illustrations, was nicely displayed. Thank you once again to all participants, donors, godparents and the Kampa Theatre. The meeting was gentle, almost family-like. Hopefully the atmosphere from the recording will breathe on you, and you will want to read the book, or order a picture, my illustration, for the pleasure of the eye.
Let Orel like you here with us... 
Photograf: Blanka Křikavová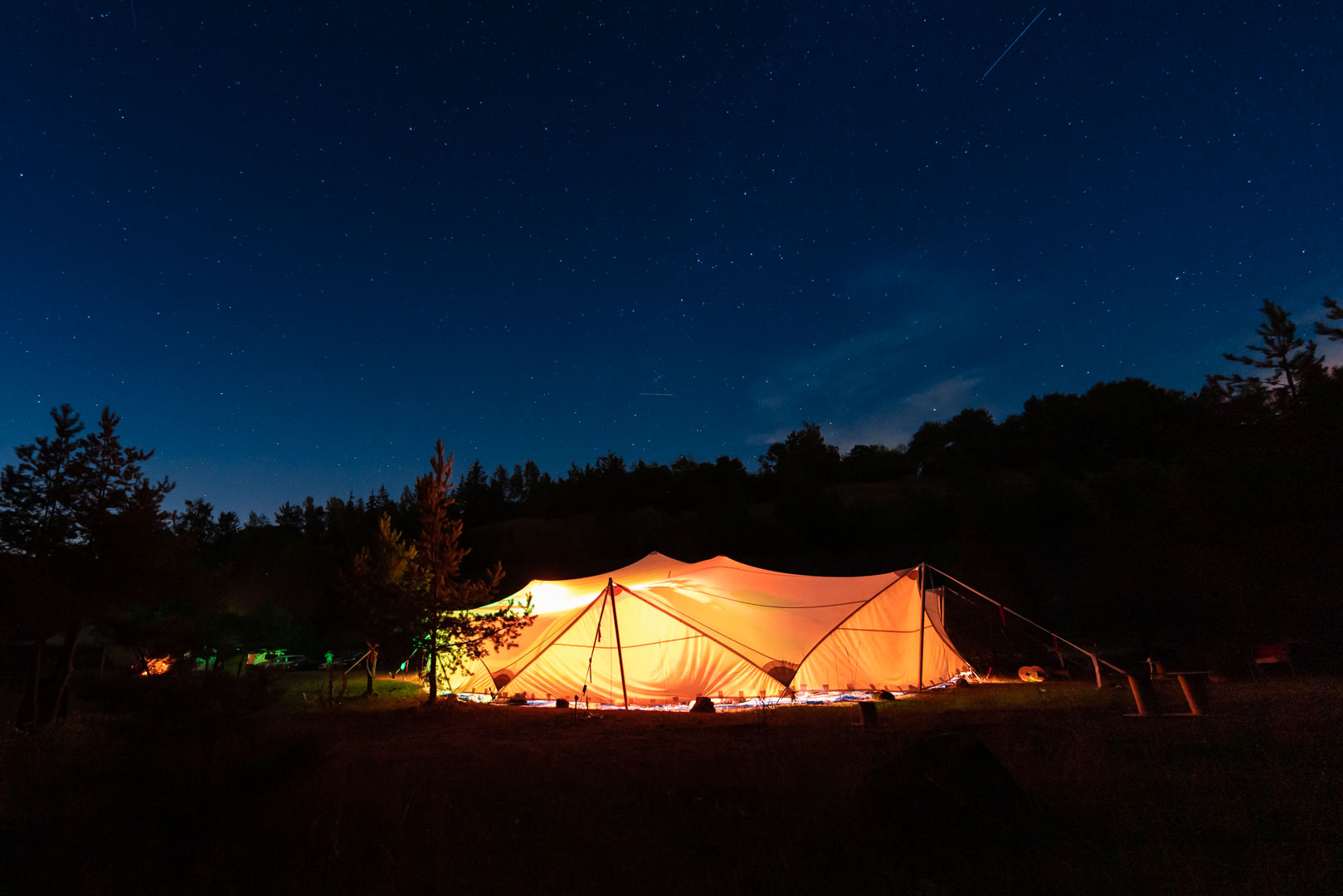 The memory of the night starry sky, refreshing water and a lot of other fragments, making up the PHK 2022 stained glass window. Thank you from the bottom of my heart to everyone who helped make the quarry area hospitable for all participants.
Let's look forward to 2023!
O.S.
Photographer:: Blanka Křikavová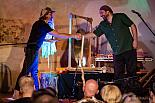 Thank you to all the visitors of the evening in the historical hall of Novomestska radnice, 24.5. It was nice, peaceful. Just as I wished. The godfather of the new CD  was very nice, he spoke at the end, christened it... Also, thank you very much to all the helpers, friends, and the beautiful statues...
I look forward to the meeting, further dives into the sound of the one-tone instrument...
O.S.
Photographer:: Blanka Křikavová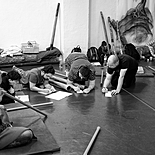 Also in this year we are plannig several workshops in the Czech Republic and abroad. Immediatelly in February we have started by a weekend workshop for beginners. Thanks to big amount of candidates we have decided to repeat the WS in March. Now it seems, that the instrument has brokend through in Czech republic and people pay bigger attention to it, which pleases us a lot.
Photographer: Petr Mader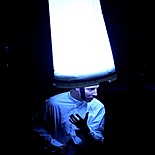 After more than a year, on Thursday 22nd of January has Sváteční pop, the project of Petr Nikl, Milan Cais, Ondrej Smeykal and Jiri Hradil, returned to the Archa theatre. The genre crossing musician, artists and performers enjoyed themselves and performed another one of their unique shows.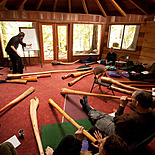 Photos from the workshop in Oregonu at Chad Butler.
Photographer: William Thoren