News
March 23rd 2021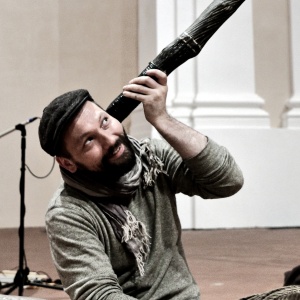 Hello all... 
During covid restrictions, my cultural activities were a bit quiet... as you can see from number of postings...
Mainly, I very enjoyed more personal time and as well, more time to go into deeper didgeridoo practicing, composing, and preparing number of new visual art projects, including book illustrations.Some of them will be displayed on my website (in Czech version) at Gallery of Prints, so you can as well buy it, printed on very fine pure cotton paper.
Unstable international traveling and cultural cooperating moved my work more towards Czech cultural scene, and resulted in many new great possibilities, mainly at theatre and as well, in helping people solving post-covid-breathing problems with learning didgeridoo playing.
Very soon i am planning to give birth to my new CD.
24th of May, in Prague, will be releasing CD evening, concert. New songs had been recorded during past two years. Most of them are solo didgeridoo compositions, and some of them include my gong soundscapes. I feel that album truly speaks about me... inspired by daily ordinary miraculous life...

Recently I am working at new project, another CD, with musician and painter, Czech artist Petr Nikl. Our project: Líheň is based usually on my music and Peters visual art.
Now we decided to play both. I am using my electrodidgeridoo experimental pedalboard and Petr is playing on his experimental acoustic sound sculptures- installations. We both looking for unusual sound quality and balance abstract soundscapes vs composed songs. It is fun.

Looking forward to be again pat of my beloved didgeridoo festivals, and see all friends hopefully soon...

O.S.
February 23rd 2021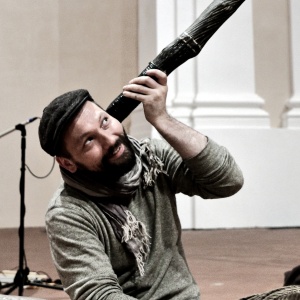 Greetings from early spring 2021... 
Finaly I decided to run classes and one to one workshops via internet.
Anybody who is interested to get privat lesson or manage group for having masterclass, can start to contact me through webpage...
I am wishing good time to all of us.
Looking forward to share my experience.
O.S.
November 5th 2020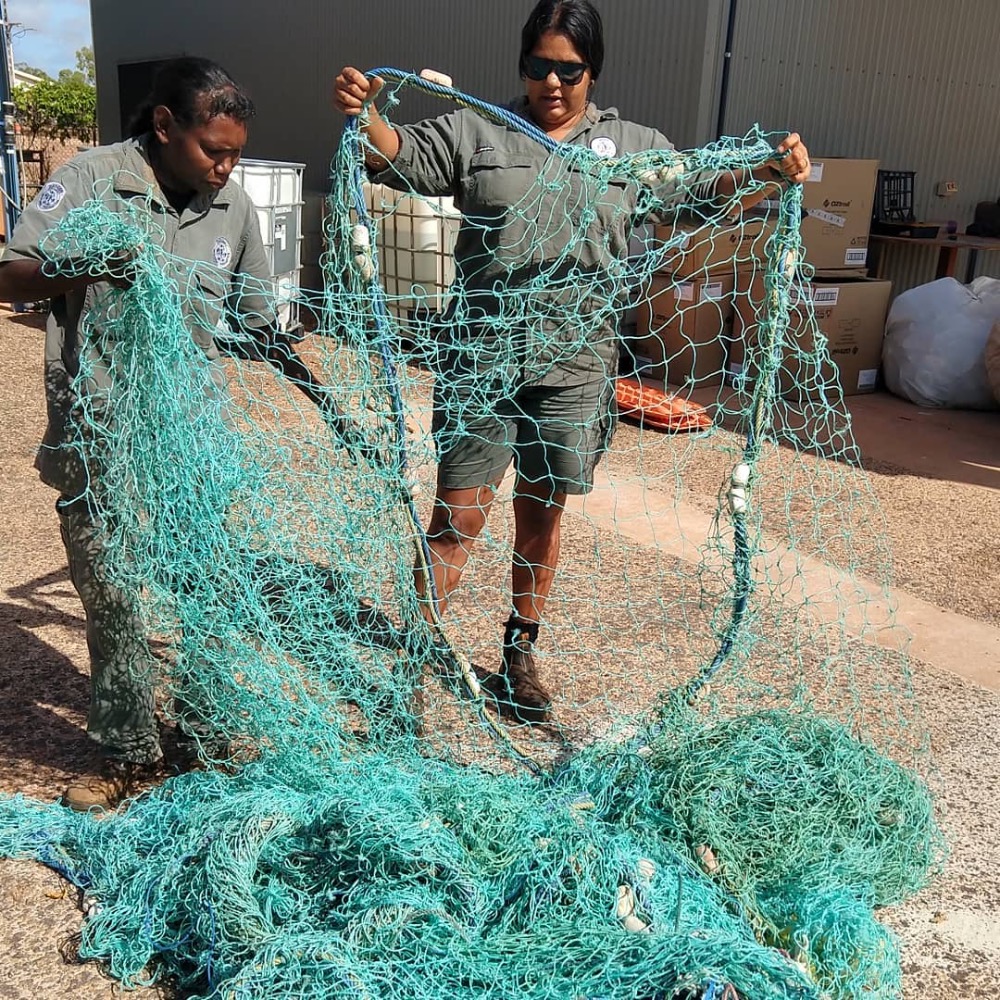 Small help from us but big effort to help nature in Australia..
Here is short report from Australia, proving that our donation was successfully used..
This year a donation of $ 670 AUD was sent to support the project for collecting marine debris by the local Aboriginal team Dhimurru Rangers and school students of Nhulunbuy in (East) Arnhem Land in the Northern Territory.
The message from the director of Tangaroa Blue Foundation Heidi Tait:
We did the community at Nhulunbuy in the Northern Territory in the middle of September and worked with the Rangers and school students on a local beach clean-up audit. In total 1 tonne of marine debris was removed from their local beaches and all of this was documented in the AMDI Database. Thank you for supporting this event as well. 
Thank you all, who participated...
Ondrej Smeykal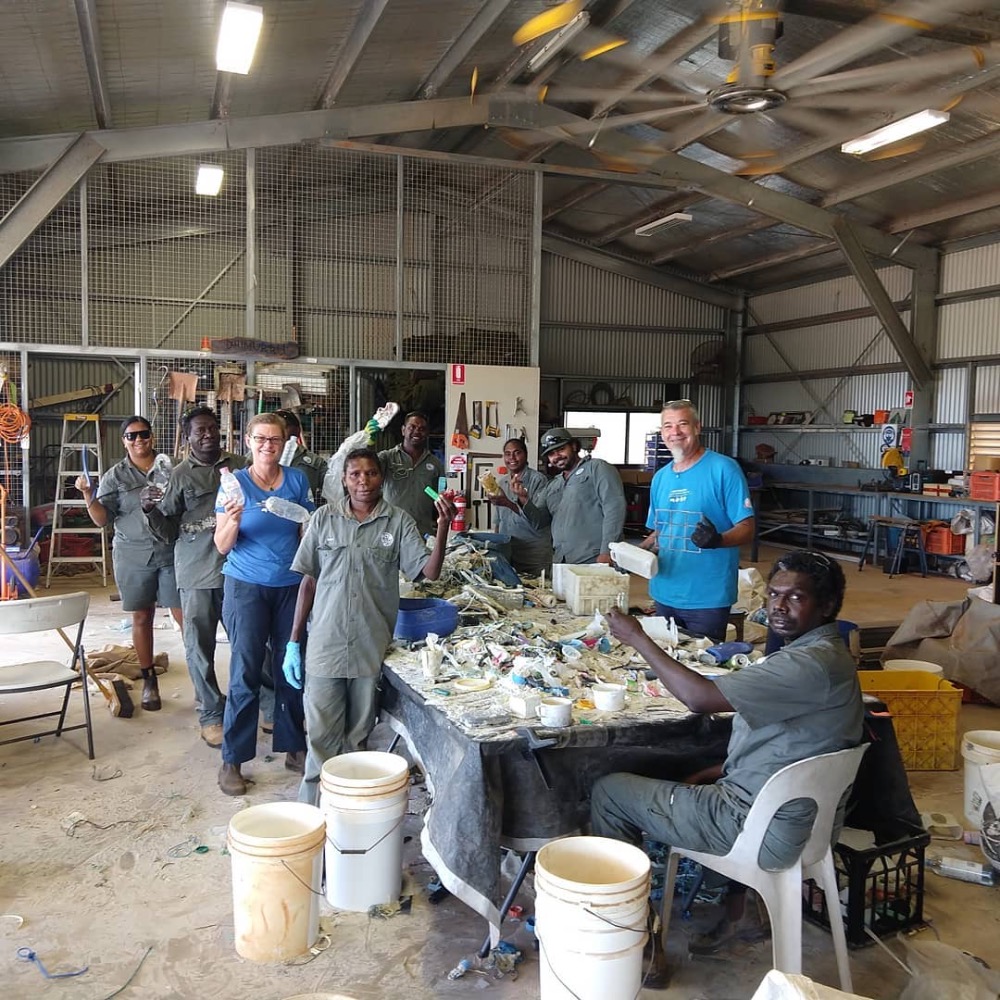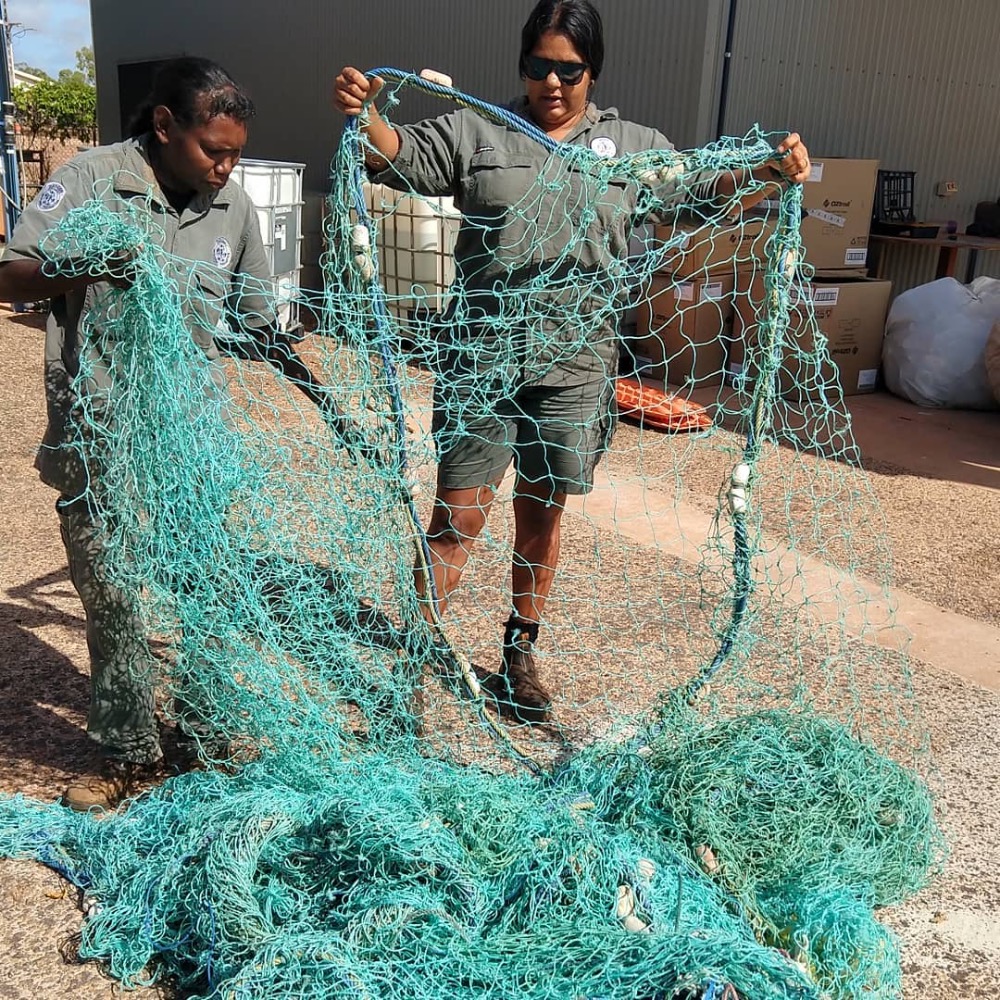 June 30th 2020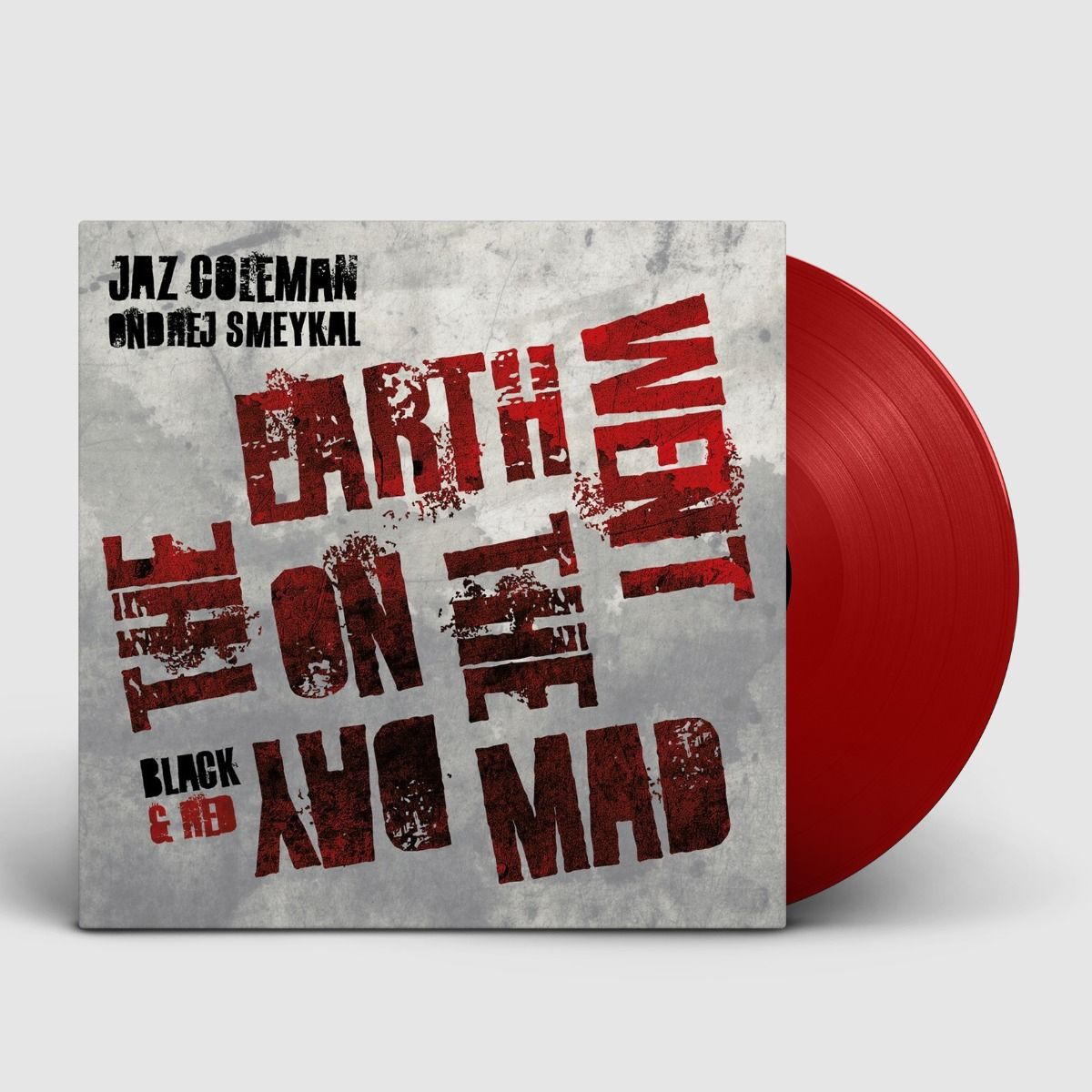 New record featuring Ondrej Smeykal & Jaz Coleman - BLACK & RED
More than a decade has passed since Ondrej & Jaz began working together back in 2009 and now, finally, a product of this much anticipated collaboration has come to fruition in the form of a vinyl and download.
The project in its entirety is only just beginning to blossom but what we have now is a single ON THE DAY WHEN EARTH WENT MAD. The upcoming album will be a reflection of the current world situation. It is an urgent message. Its musical form is comprised of very simple musical instruments. Wooden clap sticks, voice, Indiam harmonium and Didgeridoo with added effects. In the hands or rather mouth of Ondrej Smeykal, the Didgeridoo takes on a percussive role or that of a seriously distorted electric guitar. The result of this world music/punk ensemble is a testament to this day and age. It is mixture of raw, punchy sounds ranging from ambient to dance & heavy metal.
Video - https://vimeo.com/431826185
Vinyl - https://www.jazcolemanstore.com
Digital - https://jazcoleman.com/on-the-day-the-earth-went-mad-store/
News - https://jazcoleman.com/on-the-day-the-earth-went-mad-relea
June 5th 2020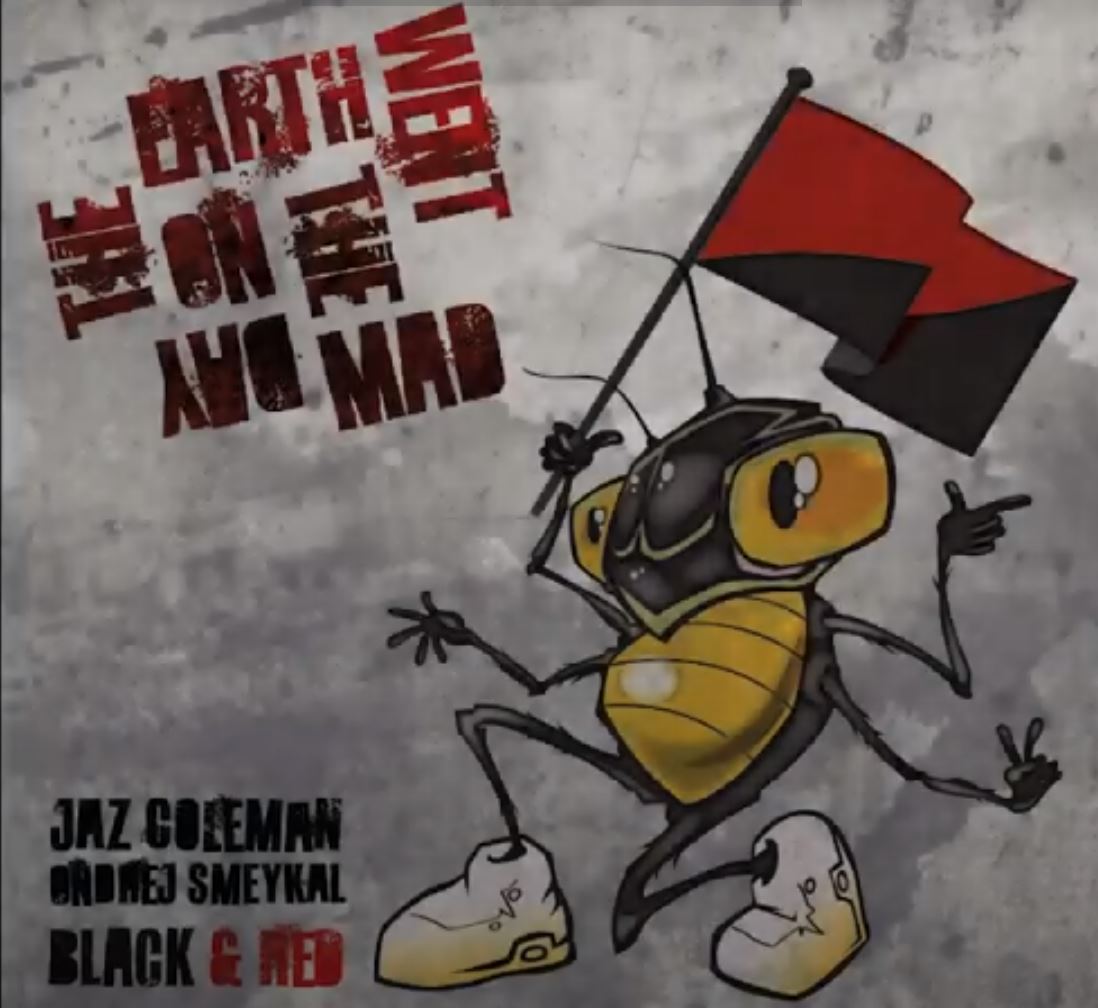 Jaz Coleman/Ondrej Smeykal - New project Black & Red
Release debut single/vinyl/video 'On The Day The Earth Went Mad.'
Vinyl Presale 5th June / Release date 26th June 2020
Teaser - On the Day the Earth Went Mad
Jaz Coleman proudly announces his new project Black & Red, a collaboration with Ondrej Smeykal. On Friday 26th June. Black & Red release their debut single 'On The Day The Earth Went Mad' across all digital platforms and as a limited edition numbered red vinyl 10" via Cadiz Music.
"The Black and Red project was born in Australia in 2010 when I set out to find the greatest virtuoso of the didgeridoo only to find the maestro of the instrument resided in Prague where I lived. Upon my return to Czech Rep, I was introduced to Ondrej Smeykal. We ended up not just developing an ancient instrument but recording the Black and Red project (adding only Indian Harmonium) and an explosive duo was formed which could recreate the recording live perfectly. The funny thing is Black and Red only made sense after lockdown" explains the prophetic Jaz Coleman.
Jaz Coleman began this project with a single challenge, "to create and develop a new therapeutic musical system whose primary function was healing. The project was called the Dodecahedron as a dual tribute to the Russian scientists Morasov and Makarow who began to examine the globe to see if any pattern should emerge linking significant places in history....." To read Jaz Coleman's explanation in full go to: https://jazcoleman.com/

To pre-order the new vinyl single alongside exclusive merchandise go to Jaz Coleman's new official website:
https://jazcoleman.com/ 
October 22nd 2019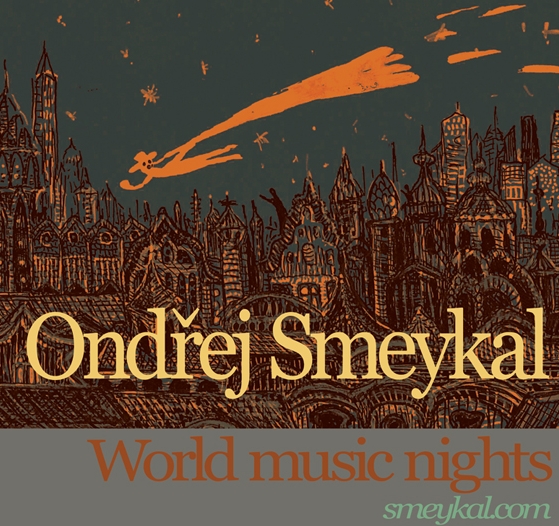 14. a 15.12. Invitation to pre pre-solstice concert, news about guests... 
With autumn well under way, allow me to invite you to my pre-solstice, Christmas concert featuring didgeridoo, gongs & various musical friends. Once again I will be looking forward to this gathering in the centre of Prague but this time in a new location, that being the historical hall of Novomestska radnice. This years event will feature a number of surprises... 
I have prepared 2 separate concerts, each featuring different guest musicians.   
Also, there will be a didgeridoo market on the eve of Sundays concert, where Czech didgeridoo makers will be showcasing their instruments giving you the opportunity to learn more about their craftsmanship and perhaps inspiring you to walk away with a Christmas present.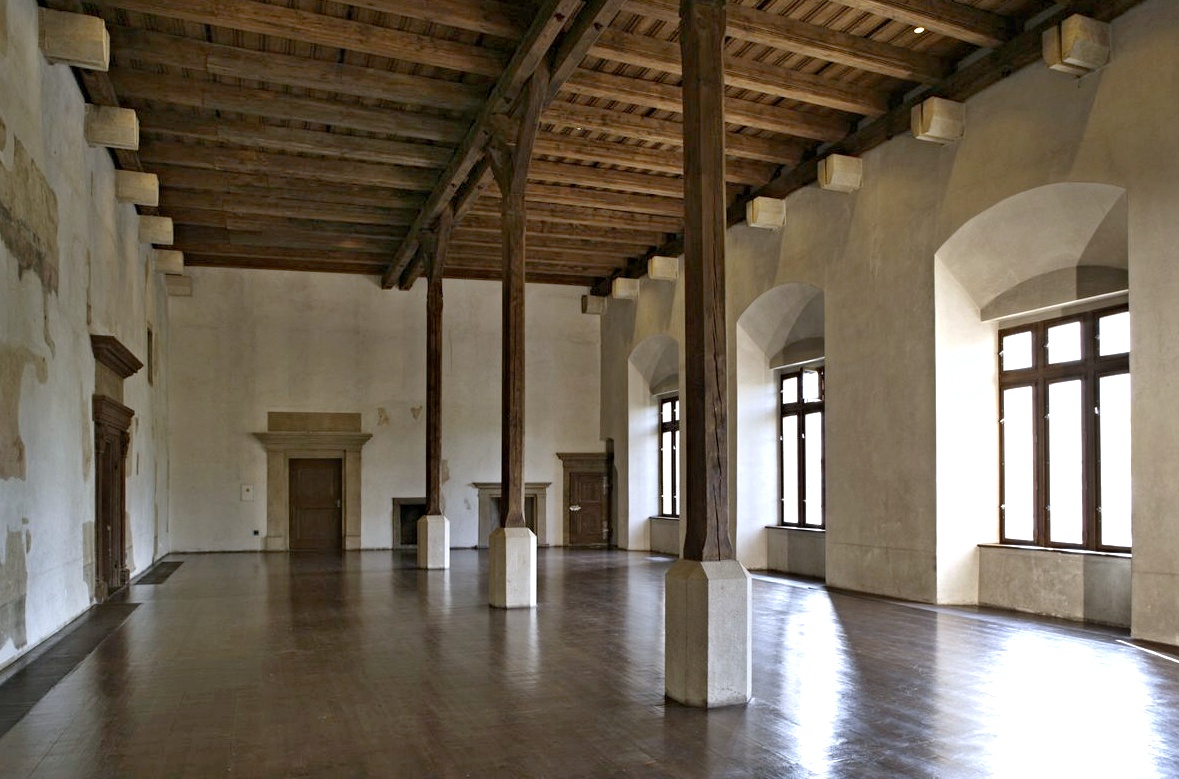 Unlike previous Christmas concerts where we had to vacate the premises as soon as the show finished, this years venue (Novoměstská radnice) will allow us to meet & greet afterwards and hang out for a little while. This will also give everyone a chance to view the photographs of Blanka Krikavova who will be exhibiting her collection of photographs from her expedition to Arnhem Land in the Northern Territory of Australia. You may recognise some of her picture from her calendar. Blanka captured thousands of shots on this expedition so I am curious to see which ones she will choose to display at this event. 
In terms of guest musicians I can let you in on two of them at this stage... 
The first guest for Saturdays concert is my friend Mikolas Belik, the renaissance man, who will endow you with the ambient sounds of his tuned, glass chalices. Sundays first guest will be Milos Vacik, the renowned, multi talented musician & artist whom you may know from projects such as Sum Svistu. On this occasion, Milos will not be banging away with his typical samba rhythms but instead will accompany the didgeridoo with more gentle, melodic & rhythmical instruments. 
Among other surprises that I have in stall, you can look forward to another my drawing in form of lithographic print as a gift for each participant at the end of the concert.  
Ticket sales are now open. Presale here: lenkahellerova@seznam.cz
July 12th 2019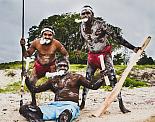 The only show in Czech! First time will Yolngu songs vibrate in our land...
12.7. 21.00h - Bolfanek, (Klatovy direction, Southwest CZ)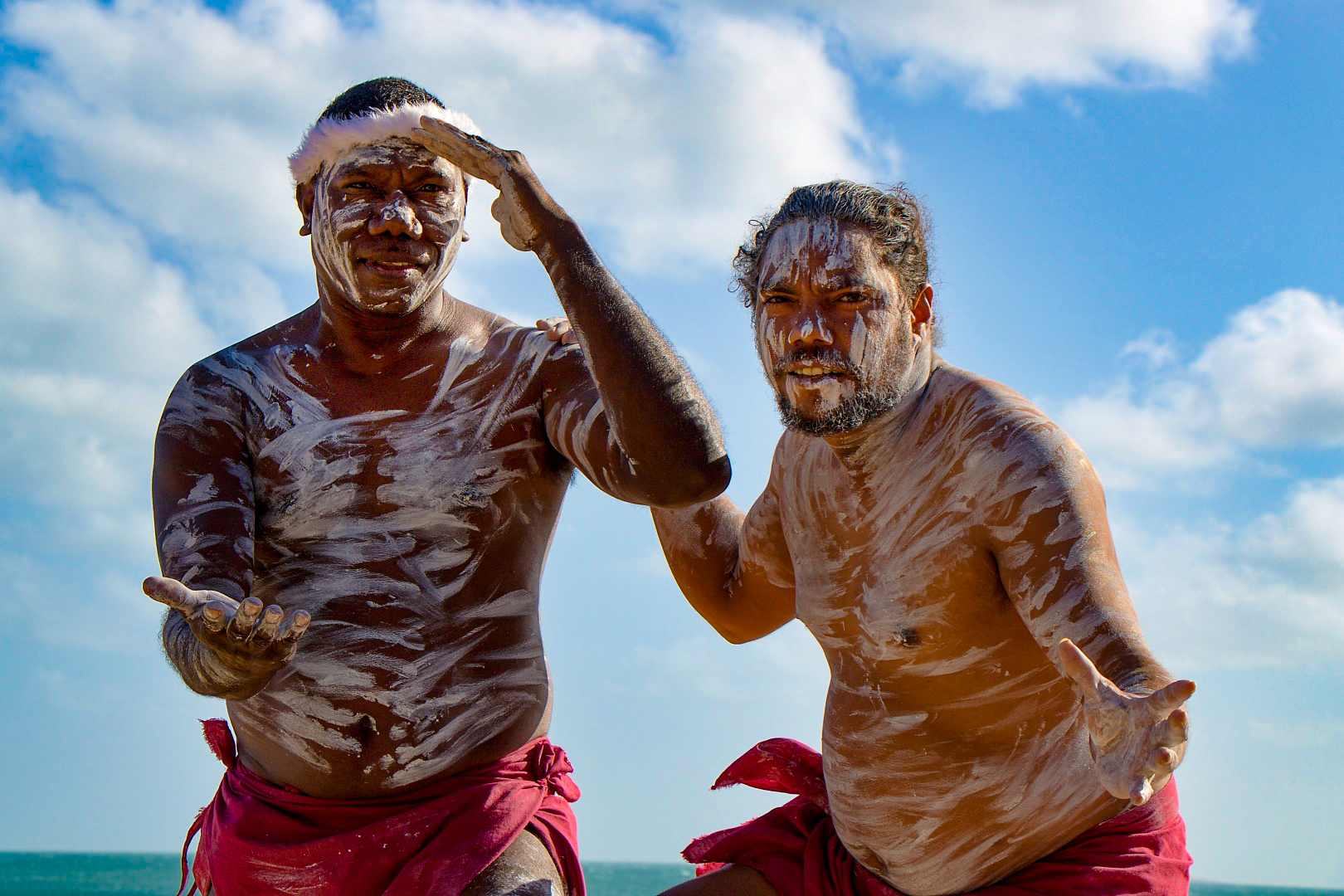 We warmly welcome all!!!

An Evenig performance will be at natural amphitheater under watch tower Bolfanek. Poetic and well taken care locality at south west CZ...
400 CZK at place, 330 CZK presale here: info.smeykal@gmail.com
Larry Gurruwiwi and Malawurr
Larry Gurruwiwi with his brothers Vernon and Jason, form the Malawurr band from North East Arnhem Land, Australia. Together they perform ancient Galpu clan songlines (Manikay) and dance ceremonies (Bunggul) carrying thousands of years of stories, tradition and vital knowledge that is deeply connected to the sacred land they live on. "Malawurr" is another name for the Galpu clan family.

Larry is a master Yidaki player and a new custodian of the instrument, his father Djalu is internationally renowned as "Mr Didjeridoo". For decades Djalu has travelled the world sharing his music to strengthen the culture not just for the "Balanda" (non aboriginal people) but also to inspire new generations of Yolngu at home in Arnhem Land so they can see how the wider world reveres their sound and the crucial
knowledge it carries.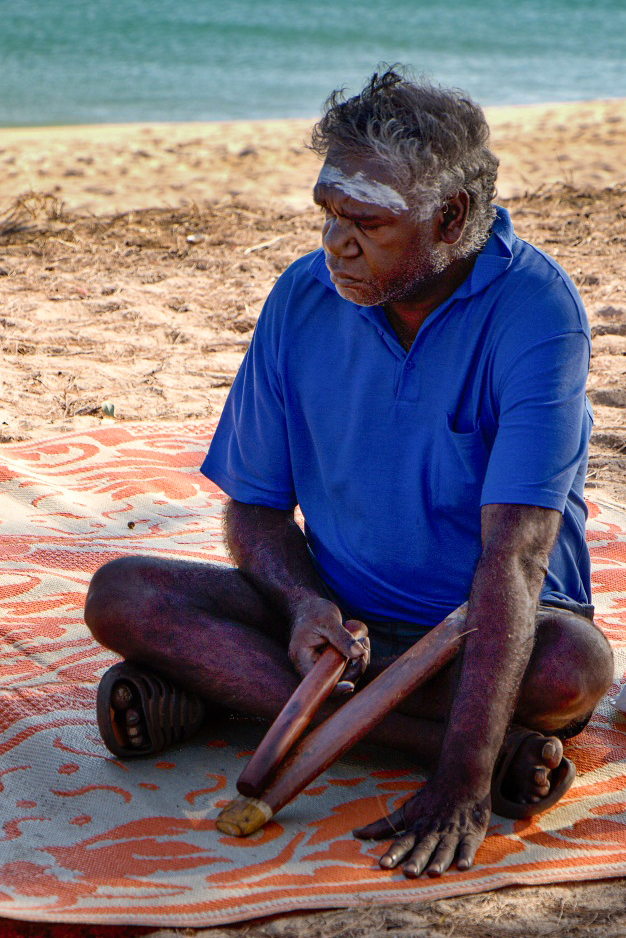 Larry and his brothers have performed together since childhood, inspired by Djalu and many generations of ancestors who have passed down the songlines, they are now responsible to share the traditions with future generations.

Larry says;
"Djalu is my father and he's the Yidaki master, he always shares the culture with tourists. Now it's my turn, I'm gonna go to the world."

Vernon is also a masterful Yidaki player and dancer, whilst Jason Gurruwiwi is one of the most powerful and sought after songline vocalists in all of Arnhem Land.
Together the 3 brothers are carrying the world's oldest musical legacy of Yolngu Songlines to the world, sharing their culture whilst keeping it strong at home.
Discover more about Larry Gurruwiwi & Malawurr:
Instagram: @larrygurruwiwi_and_malawurr
Facebook: https://www.facebook.com/Malawurr-355103778661754/
4th October 2018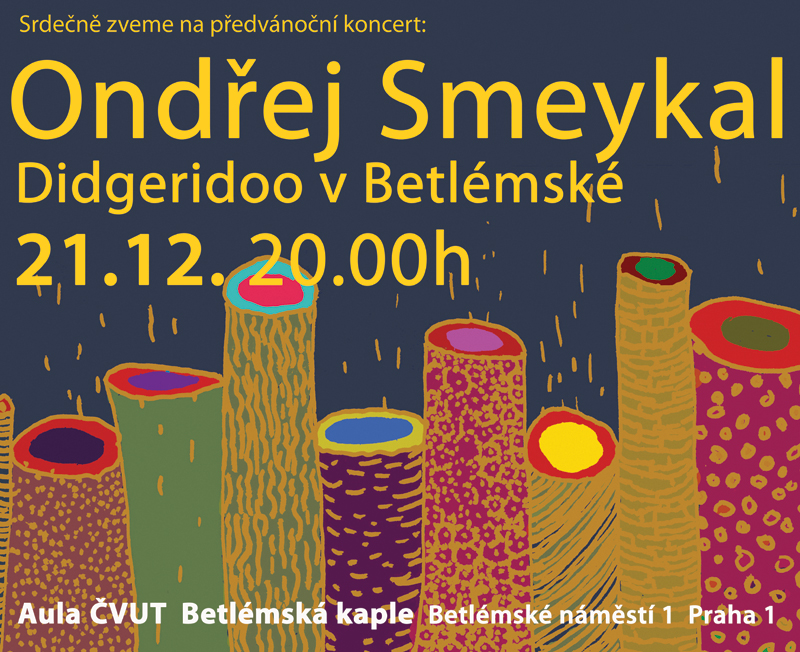 Here is small, but warm invitation to my favorite concert place of this year ...

21. of December, at day of winter solstice, you are welcome to Betlem Chapel, at Prague. This time, every year , I organize concert for all friends to celebrate and enjoy special time.
Time when year is closing down its darkest season and new cycle of Earth is coming up, closer to spring and lighter days...
Every year I try to make some small surprice for audience. Unexpected guests, or some of my hand made prints as gift. This year, one of specials, will be exhibition of my new crystal glass didgeridoo, which will be then beneficially sold and money will be given to aboriginal family.
Concert place is really one of my favorite. It´s natural reverb and musicality, is very inspirational. As well, history of place and Genius loci is something, which makes this evening for me and as well for audience concert place of year..
So, once again you are all very welcome to come together and listen...
O.S.
10 June 2018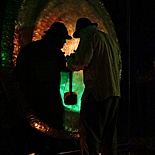 Summer is here, almost like in Australia...

Among all other creativity here is what we working on right now...
For this hot season we are preparing special tour - Vyprava 2018 / Journey 2018
I Ondrej Smeykal - didgeridoo
Andrew Begay - Navaho Flute player
British gong player Blove and his world largest symphonic gong - 220cm
and Aboriginal musician, singer and storyteller from Australia - Rachel Shield
This culturaly unique blend of traditions will be offering roughly month of touring, plus interesting workshops, which I will upload soon... but here is some concert we can slowly start announcing already.
Time and address will be uploaded later as well:
16.8. Sázava Monastery
17.8. Ostrov nad Ohří - Monastery
18.8. Nebílovy Castle (Pilsen area)
19.8. Pacov - open air setup in natural city park behind Pacov Castle
21.8. Vidov, open air setup close by river...
22.8. Rosice Castle (Brno area)
23.8. Fulnek, Monastery church of Saint Joseph (direction Ostrava)
25.8. Zdoňov open air setup close to Polish border in beautiful nature of Adršpach
28.8. Znojmo concert for senior home in Šanov (Southern Moravia)
29.8. Znojmo, Church of Saint Michal (Southern Moravia)
B Love will as well offer in first week of september his Big golden gong sound therapy
We will later upload contacts and places...
Andrew Begay will have workshops of creating under his supervision your own Navaho flute
plus there will be oportunity experience of Navaho Sweat lodge ceremony ...
We will later upload contacts and places...
11.9. Litomyšl - this will be concert in beautiful historical baroque city...
12.9. Panenský týnec - ruins of monastery on very strong geomagnetic Earth line (nearby Praha, direction Karlovy Vary)
13.9. Kladruby Monastery unique acoustic!!! (Direction Rozvadov, nearby Highway from Pilsen)
14.9. Praha Dlabačov Cinema... Last gig of tourne in Prague cinema with rich culutral background and surprisingly nice concert acoustic...
Looking forward to enjoy as well all other gigs in this upcoming exiting concert season!


Hello Friends....
A few years took me to put a bit my web page back in shape...
Being touring a lot in these years, and being announcing actual gigs more thru fb, caused slowing down movements at EN website..soon I will place at EN section as well EN translation of all gigs activities even local ones...
Last years I had been much more active at supporting my local art scene, working with national opera house, theaters, supporting small local festivals and local artists...
I think it has something to do with age. Slowly you realise, you wish to belong to some place and some community.
(I dont mean fb, I mean REAL friendship, which last as well when battery of you laptop go off..)
And this aspect became more intense as well in meaning that you want CONTRIBUTE to your home area..
My CZ page is all the time more than twice active but as well I feel to be again able to nourish with few stories my intnl friends who I miss a lot, and I see them all less then previously...
So I am sending greetings to all of You in didge circles in Usa, around Oregon didg area, but as well L.A. didge nation...Missing Melbourne didg crowd, Freemantle...
I am looking forward to go this summer to France and other places, wishing in future visit and play to all again..
This spring time I would like to invite all sound enthusiasts on our gigs in Wales UK, and as well on my intnl. workhop in Wales!!!!! - 3days retreat with accommodation and great chefcook where we every year in group about 10, go deeper in study of wonderfull instrument didgeridoo.
Tour - Our tour with project Rainbow Road - world largest symphonic gong (220cm!!!) and Navaho flutes together with didges... Acoustic evenings in Wales.. what a blessing to have such a chance.. I am really looking forward!!
This setup will be later this year 2018 as well touring in Central Europe - august and september 2018 with special guest from Australia - aboriginal artist Rachel Shield. If you like acoustic evenings at special ancient sites, dont miss it. Czech name of this tour is Vyprava 2018 and it will be covering most beautiful ancient places..
In June, there is newborn French didge festival!! Nomadidge.
If you like didg music and maybe you are open to do some learning as well, here is invitation to come and enjoy! It is second of three chances do get some clasess with me and experience together didg vibrations.
Third place I will teach and play this summer out of Czech country is gathering - Australienwochenende, Eisenbach, Germany.
Lovely community and great place, where you can meet many didge friends and legends of European didge history... (yes yes, we are all aging...)
In July I am visiting aboriginal community in Arnhem Land with special intention, I will write about later... but what I can say now - some rare instruments will be available form my collection in July.
...and there is a lot of more to write about...
I promise give you soon next part...
O.S.
8 January 2015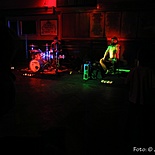 And again we are heading towards the light....
Thanks to all of you who came to celebrate the Solstice with us.
Unill the last moment I had more or less reckoned you won't have the time...
How pleasant is to be wrong sometimes!
The board of Baračnicka Rychta was full. Amazing! I am sure several of you had taken a video of the concert. If you are convinced the material is worth to be presented, just let us know...
The organic dance party is going to roll on again! Ideally every month...
Thanks to all, who had helped to make things move in the last year. I am sure you have enjoyed the end of the year and I am wishing you all the best in the New one....
And what is new in 2015?
We are preparing an opera L2, bit by bit I am discovering the possibilities of didgeridoo in the world of classical music...
The audiobook "Dědeček OGE" (Grandpa OGE) has been successfully finished (you will get to know more about it by the Eminent publishing house soon, or from the author Pavlína Brzáková)
We are ENJOYING the Organic dance parties with Pavel! If you have an idea where to make another party, do not hesitate to contact us!!! (Now, according to your feedback, we are preparing gigs in Znojmo, Rožnov and Břeclav)
The next expedition to Australia is being prepared. If there is anyone who would love to have an eucalyptus didgeridoo, let me know and we can discuss the possibilities....
Ondrej Smeykal