Workshops

Legendary 3 Day Didgeridoo Immersion Retreat 2018
17th May - 20th May
Staying at the beautiful Penquoit Centre, Pembrokeshire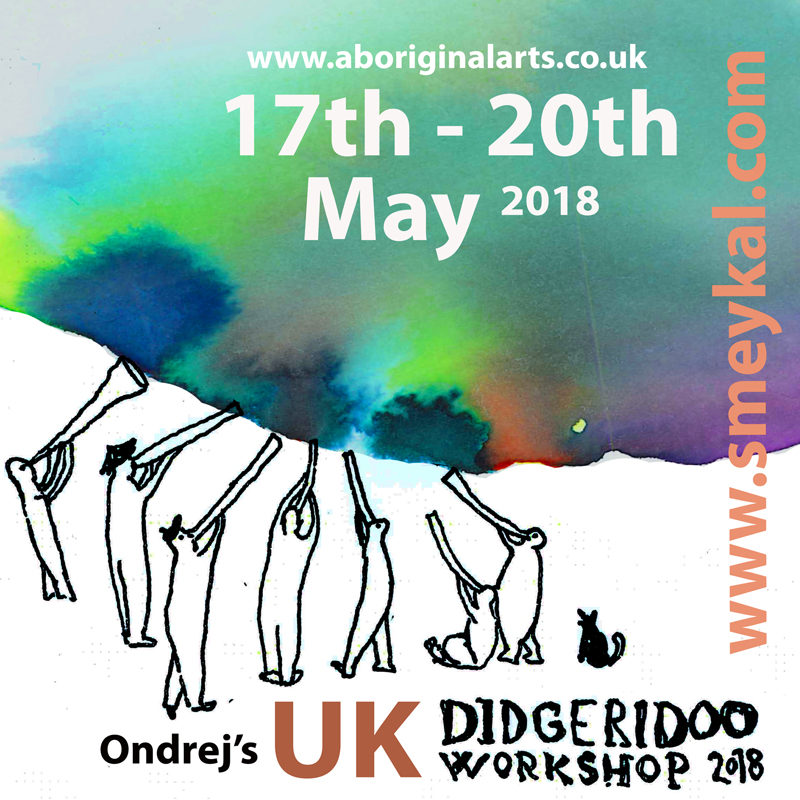 We will together go thru general database of our body, how we can benefit from body mechanisms to create our sound vocabulary, thru this we will go to rhythm database and composing.
Breathing in rhythm, trumpet sounds, vocalisations....
Lessons are designed though for any level, including total beginners and enthusiasts!!
Only condition is, with the amount of learning, there will not be time for me to teach circular breathing (but there will be opportunites to share and learn these circular breathing techniques from each other).
Bring papers for writing notes and comfortable clothes for longer practise..
All levels are welcome to enjoy rhythms, meditations, vocal practices, breathing exercises, and lot of other fun!!!! :)
I am very looking forward to spent time together!!!!!!"
Ondrej Smeykal
More info: www.aboriginalarts.co.uk