Líheň / The Seedbed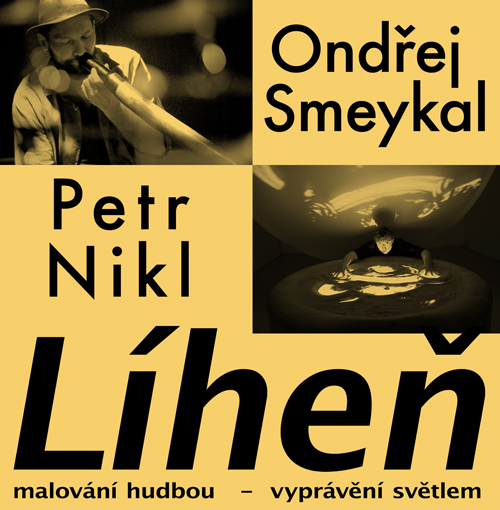 Projection machine room full of bug sounds together with magic wires of electrodidgeridoo....

The seedbed is electric didgeridoo played by Ondřej Smeykal who is accompanies by Petr Nikl with his projected fanciful pictures.You are warmly invited!
Petr Nikl- projection based on mechanics and alchemy
Ondřej Smeykal – didgeridoo, electrodidgeridoo
This is about combined evening which is made by the musician Ondřej Smeykal together with the artist Petr Nikl.
They are performing together in different variations more then ten years. But now they are offering to the public unique concentrated project which is based on the dialogue of LIGHT and SOUND.
Petr Nikl performs original light projection, he uses own painting methods and original moving objects which create on projection screen unrepeatable fanciful stories of shapes and colors.
And how the projection starts by original mechanisms, machines, Ondřej Smeykal accompanies pictures by playing on didgeridoo.
This is new way of playing on this Australian instrument which became to new organic synthesizer and can sound totally futuristic and organic too.
This double play – light and sound- complements and enriches each other.